Some examples of our projects
Alternatives' studies
Feasibility study and alternatives evaluation
In order to improve or ensure a better operation of road networks, our firm has been often asked to verify the feasibility of new networks' designs (permanent or temporary). We always start the project by observing the actual road networks state. Then we evaluate the consequences of the new design (and / or its alternatives) on the road network. It permits us to recommend the solution that can achieve the best results for our clients.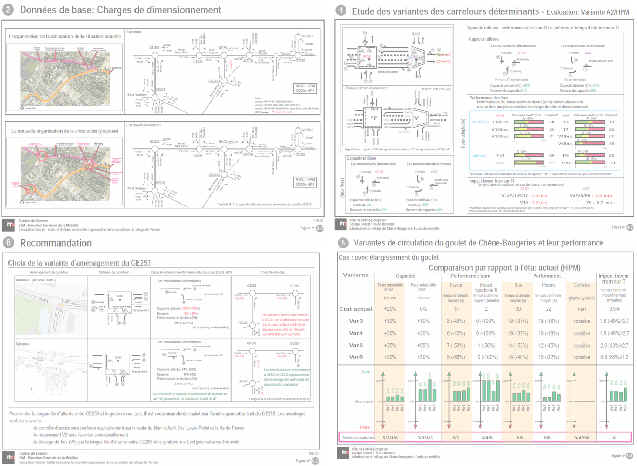 Simulation
Simulation and complementary studies
Our firm has been also often asked to verify the effectiveness of some urban traffic projects. A microscopic simulation model (Vissim) is often built and calibrated for each traffic project. Then we use this simulation model to see the consequences of the traffic project in order to predict possible problems and propose their improvements.


On road construction site management
Modified Traffic control for obstructed roads
Traffic problems are often occurring in construction site area where one or more vehicle lanes are obstructed. Our firm has been time and again asked to find the best solution to manage on road construction site area. Our focus has always been: safety for road users, a minimum of traffic perturbation at a reasonable cost. We are not only realizing the signalization plan, but we also propose the traffic control alternatives and perform the controllers' programming accordingly for the road construction site area.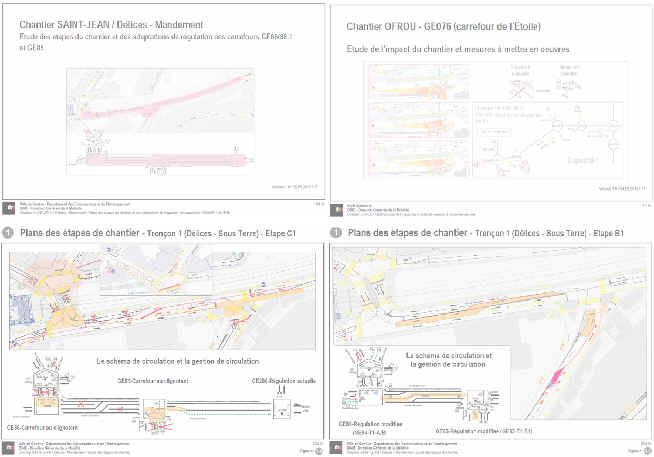 Public transportation
Public transportation performance's evaluation and improvement
Our firm has been frequently asked to improve or maintain public transportation's performances on road networks. Generally, we tend to find an optimum solution to reduce travel time length for existing transit lines or to assure the good performance of new transit line.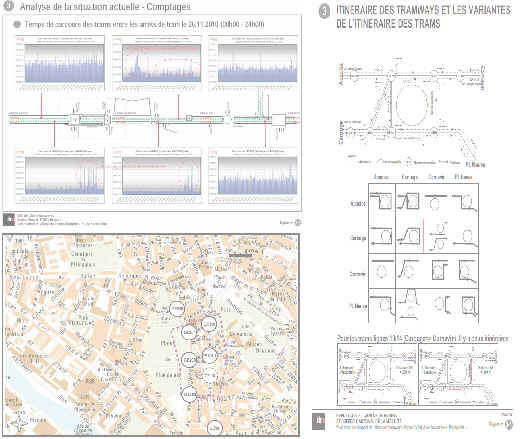 Traffic control study and programming
Traffic control study
According to new urban planning and traffic management strategies (such as new transit priority oriented control strategy, traffic jam prevented control strategy, … ), our firm has been regularly doing traffic management and control studies, traffic signal designs and controllers programming for the concerned road junctions.